UPDATE 1.40 p.m .:An underground cable fault caused the unplanned power outage in Mackay's CBD on Tuesday, a spokeswoman for Ergon Energy has confirmed.
She said the power should be restored around 2 p.m.
INITIAL 12.20PM: An unplanned power outage hit Mackay CBD.
An Ergon Energy spokeswoman said several customers reported a power outage in Mackay's CBD on Tuesday lunchtime.
She said 186 customers had lost power on the following streets: Alfred, Brisbane, Carlyle, Gordon, Gregory, Shakespeare, Sydney, Victoria and Wood.
Mackay CBD – Victoria Street. Pictured: Tony Martin
The Sydney St market complex, including Coles, is one of the companies concerned.
The Ergon spokeswoman said a circuit breaker had tripped and the crews were trying to find the fault.
There is more to come.
Subscriber benefits:
How to activate your free Courier Mail subscription
Receive daily Mercury news delivered straight to your inbox
Your dose of Harry Bruce cartoons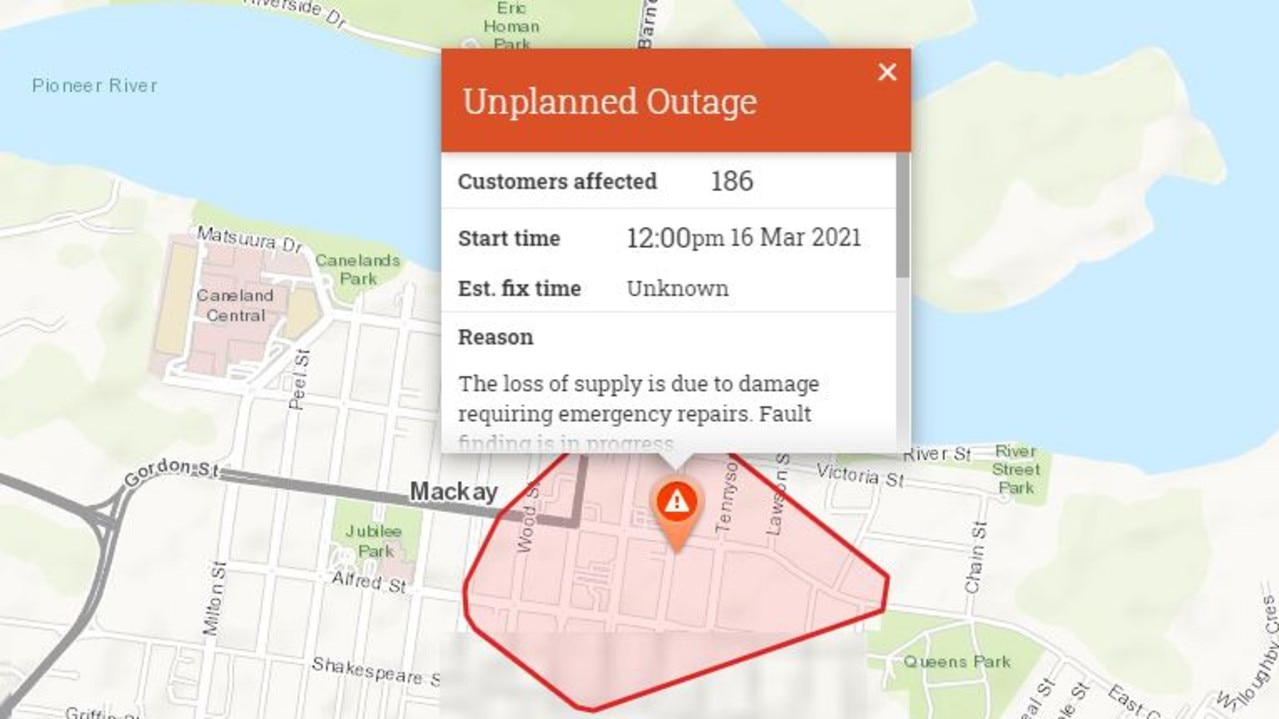 Mackay CBD had a power outage.